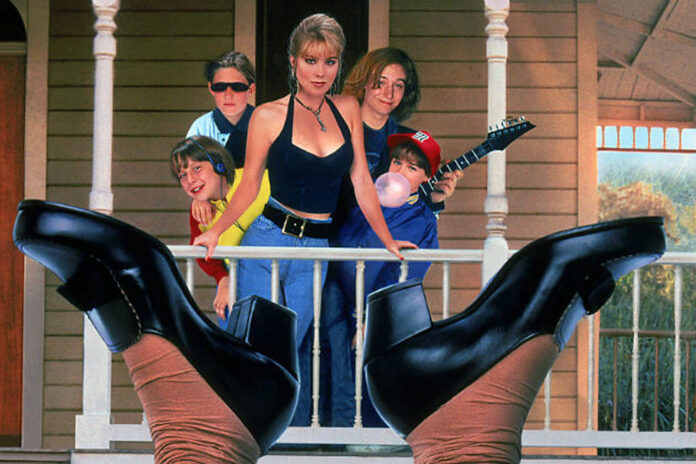 Apparently, not even a viral outbreak can slow down the rate of remakes in Hollywood. One that has been frequently talked about a lot, but up to this point has never happened, is 1991's Don't Tell Mom the Babysitter's Dead. The poorly-reviewed comedy went a long way in establishing Christina Applegate beyond her time on Married with Children, and went on to become a dark comedy cult-favorite. Well, it's coming back and with a bit of a twist.
This new version of the film will be sent in the present-day and center on a black family. The original centered on a 17-year-old teenager who gets more than she bargained for while babysitting her four rambunctious siblings after the sitter mom hired dies.
The script will be written by Chuck Hayward (Dear White People) and directed by Bille Woodruff of Beauty Shop and I think every single one of the Honey films.
No cast has been announced yet, but I hope there's a spot for Little star Marsai Martin. She'd be fantastic in something like this. Honestly, I don't remember much about Don't Tell Mom the Babysitter's Dead, other than Applegate was super hot and the girl who played her sister wore a Thor costume. But people absolutely love that movie and I'm surprised it's taken this long for a new take on it. [Deadline]