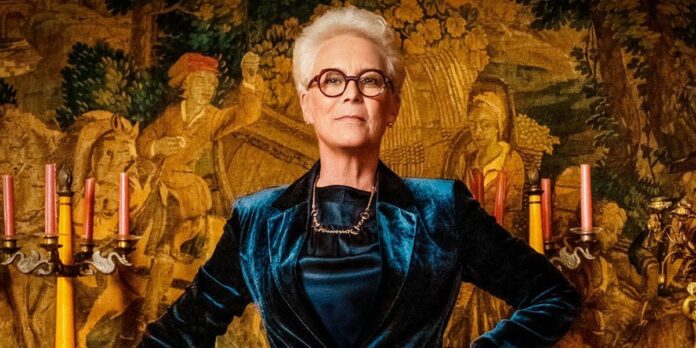 It sucks pretty hard out there right now, so let's just enjoy this rumor and hope it's legit. Jamie Lee Curtis may have been spotted on the set of The Mandalorian season 2, which has fueled speculation she'll be joining the Star Wars universe.
I wouldn't even be posting this rumor if it weren't from Making Star Wars, which has a pretty good track record. When it comes to a galaxy far far away, they tend to know their stuff. Still, they're quick to call this a rumor so it's hardly stone-cold fact. Curtis was reportedly spotted "multiple" times on the Mandalorian set, but it's possible she was in town for something else. For instance, the Avatar sequels are being filmed there, as well. Might she have a role in that? Who knows?
Not that she ever truly went away, but Curtis has been experiencing a career renaissance. Her roles in Halloween and Knives Out have made her more popular than ever. Imagine how cool it would be to see her as a rebel leader in The Mandalorian, or perhaps a badass bounty hunter?
With news at a drip right now, we may not find out anything for some time. The Mandalorian season 2 returns in October, with Rosario Dawson and Michael Biehn among the new cast members.