Sad news this morning as we've learned that Oscar-winning Italian director Bernardo Bertolucci has passed away at the age of 77.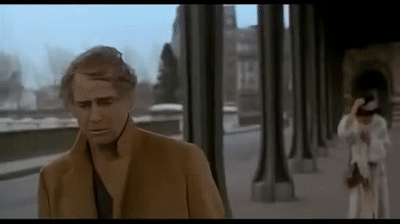 Bertolucci will probably always be remembered for his films that pushed the boundaries of what could be seen on the big screen. His career having started in 1962 with the internationally acclaimed
La Commare Secc
a, which you can now get on Criterion, Bertolucci would court controversy a few years later with 1972's
Last Tango in Paris
. Starring the great Marlon Brando as an American expatriate who enters into a sexually-charged relationship with a Parisian woman, the film became notable for its graphic portrayals of sex and was a hit around the world. Brando earned an Oscar nomination for his performance and Bertolucci a Best Director nomination.
Fifteen years later, Bertolucci would come to dominate the Oscars with
The Last Emperor
, an autobiography on Puyi, the last Emperor of China. It was the first Western film authorized by the People's Republic of China to film in the Forbidden City in Beijing. That year it was nominated for nine Academy Awards and won them all, including Best Picture and Best Director.
Never the most prolific filmmaker throughout his career, Bertolucci still managed to court controversy in his later years. Younger audiences may be familiar with his penultimate effort, the NC-17 rated drama
The Dreamers
, which starred Michael Pitt and Eva Green in her breakout role. The film is still highly praised for its depiction of 1960s Paris and many homages to New Wave cinema. Bertolucci's final movie was 2012's
Me and You
, which screened at Cannes that year.
I was a late bloomer when it came to Bertolucci's work, only watching
The Last Emperor
and
Last Tango in Paris
in the last few years.
The Dreamers
does remain my personal favorite, although I've grown fond of 1970's
The Conformist
, a visually dazzling film that was the first of Bertolucci's many collaborations with multi-time Oscar-winning cinematographer Vittorio Storaro.