Both Martin Scorsese and Todd Haynes have found themselves lured into the world of author Brian Selznick's novels, although neither would seem to be a perfect fit on paper. Scorsese earned one of his least-expected Oscar nominations for the 3D fantasy adventure,
Hugo
, showing a surprising connection with the imaginative clockwork world. There is a similar tale of magical happenstance and unexpected friendship that unfolds in Haynes' adaptation of
Wonderstruck
, and while cinematically rich with breath-taking production design for two distinct time periods, the title turns out to be misleading.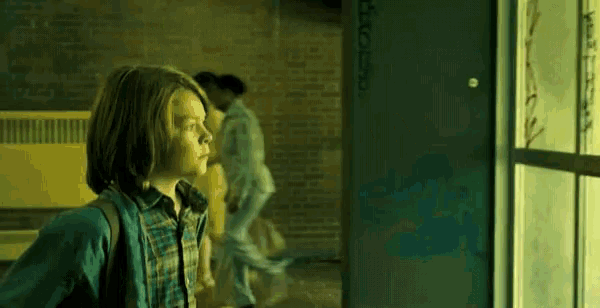 When I think of Todd Haynes I don't necessarily think "family friendly" or "kiddie" anything, and he seems far more interested in bringing to life the roaring '20s and '70s in a way that mirrors the periods' cinematic styles. The earlier piece is set in gorgeous black & white, done completely without dialogue like a silent movie. The latter, set fifty years later, features an array of over-saturated browns and oranges, jazzed up by Carter Burwell's popping score. It's Burwell who proves the master storyteller here, even moreso than Haynes, giving each era its own distinct feel while necessarily moving the plot forward. See, the two protagonists, Ben (Oakes Fegley), and Rose (Millicent Simmonds), are deaf, putting an extra burden on Burwell's score to communicate feelings and the passage of time.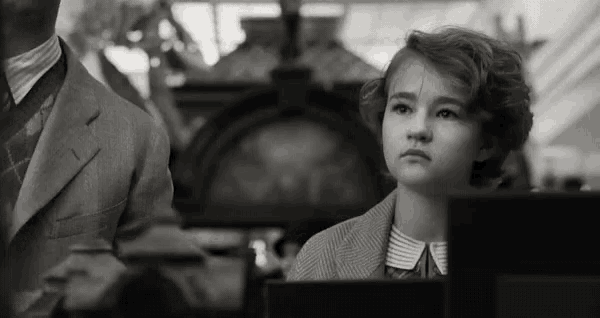 While set decades apart, it's inevitable that Ben and Rose's stories will intersect at some crucial juncture. Ben is a small-town kid from Minnesota, whose mother (Michelle Williams) has promised to tell him the identity of his father, but she died in a tragic accident and now he lives with an aunt. That is until a twist of fate takes away his hearing, and in a fit runs off to New York City to investigate clue to his father's whereabouts. Fifty years earlier we get the story of Rose, a deaf girl from Hoboken, New Jersey who runs away to Manhattan to find her idol, an actress played by Julianne Moore.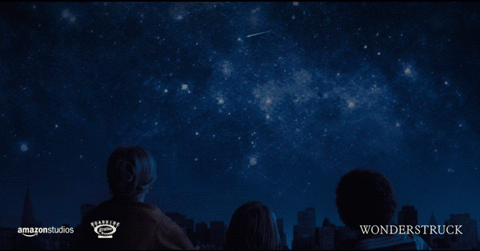 The film leaps between both stories haphazardly, attempting to draw parallels between Rose and Ben's experiences. Haynes struggles to find a narrative to connect us with either child, and it doesn't help that their deafness leads to dull, drawn-out scenes with characters writing on notepads, or having simple misunderstandings. Everything feels just out of step for too long, and there's a distinct lack of mystery and awe for a film that teases an otherwordly connection. Things settle just as Haynes finally begins to discover that childlike spirit we've been hoping for. Haynes finds it in a museum, where so many of us created unforgettable memories as children. Both Ben and Rose have some of their greatest adventures within a museum's halls, and in artifact-filled "cabinets of wonder", large rooms where any number of curiosities could be found.
As Haynes begins to find his groove, so do his young stars. Simmonds, a deaf actress in her feature debut, is the breakout here in a more demanding role. Her unique face and natural expressiveness are easy to watch and lend authencity to the 1920s segments, in which she works alongside multiple deaf actors. Fegley, who was most notably seen in Disney's
Pete's Dragon
remake before this, is solid his affliction is too often used as a plot contrivance. Moore, who takes on two small but pivotal roles, continues to cement herself as Haynes' muse. The
Far from Heaven
and
Safe
star is, as always, the glue that holds Haynes' films together.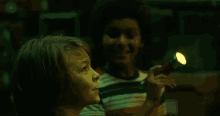 Wonderstruck
is an immaculately designed ode to classic cinema, and those with an appreciation for such things will find much to admire. Just don't expect to be struck by wonder.
Rating: 3 out of 5