In a move that will catch a lot of people offguard, myself included, the upcoming
Shaft
reboot isn't really a reboot at all, but a soft sequel. And yes, it's a followup to the forgettable 2000 movie that starred Samuel L. Jackson as the blaxploitation hero, with Richard Roundtree appearing as the O.G. Shaft. Well now we know this new version will be titled
Son of Shaft
, and not only will Jackson be back as Shaft, but Jessie T. Usher will play his kid.
Deadline
has the news of Usher, who recently played Will Smith's son in
Independence Day: Resurgence
, playing the estranged child of detective John Shaft. Jackson has agreed to reprise his role from John Singleton's attempted reboot of the 1971 classic which starred Roundtree, who is also in talks to return. That's three generations of Shaft fo yo' ass.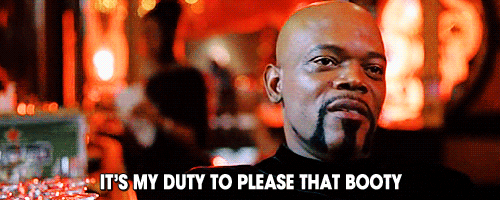 The youngest Shaft will be a technologically savvy FBI agent, which puts him at odds with Dad when they are forced to team up on a case. Tim Story (
Ride Along
) is at the helm, working from a script by
Girls Trip
writer Kenya Barris. It's expected to be a comedy
with room for a strong female character
, as well, and I continue to hope that role goes to Tiffany Haddish. Somebody make it happen.