Too often comic book movies get ignored during awards season, but surprisingly we've heard
Deadpool
mentioned a lot. The Golden Globes nominated it for two awards in the Comedy/Musical field, including Best Picture and Best Actor for Ryan Reynolds. And while it went on to lose both to
La La Land
, the film has gone on to earn nominations by the Writers, Producers, and Directors Guilds. Can an Academy Award be far behind?
Well, Ryan Reynolds and 20th Century Fox hope so, which is why the actor tweeted out this hilarious "For Your Consideration" video highlighting the R-rated movie's various assets. And of course it's as silly and goofy as the movie, which could be just the right thing to remind the voters how much fun they had watching it. Or it's a sign they realize the film has no shot, so why not have fun? Either way, I think they have the right attitude towards the entire awards process.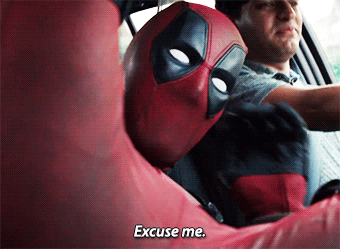 Also, following on the heels of learning
Colossus and Negasonic Teenage Warhead will be back for Deadpool 2
, comes word that Karan Soni will be back as the cab driver, Dopinder. Writers Rhett Reese and Paul Wernick confirmed the welcome news to
Nerdist
. Maybe it's me but I'd rather see a Deadpool/Dopinder teamup than Deadpool/Cable any day.
January 13, 2017