I nearly always start my Best of the Year list by pointing out that every year is a great one for movies, as long as you know where to look. And 2016 was no different. Out of the 250 movies I watched this year it was damn difficult pairing them down to 20. I sat and stared at that 20 slot for an hour, no joke.
However I also think my list is notable for what isn't here rather than what is. Never in my wildest dreams could I have imagind that
X-Men: Apocalypse
would be left out. You won't find
Suicide Squad
or
Batman v Superman: Dawn of Justice
here, either, and I generally like both of those.
Doctor Strange
? Nah. Not a blockbuster by any stretch but I think this is the first time a Hirokazu Koreeda film didn't make the cut, and again, I enjoyed
Our Little Sister
quite a bit.
So I don't know if that means this year was really amazing, or that a lot was underwhelming. Probably a little bit of both. Anyway, here are my picks for what are my 20 favorite movies of 2016. And if I like them that automatically makes them the best. Yeah, that's right. Be sure to follow our complete 2016 wrap-up
here
!
20.
Miss Sloane
Jessica Chastain sticks her designer boots all up the NRA's ass in a film I likened to liberal wish fulfillment. It's like they raided my fondest dreams and made a movie out of it.
19.
Green Room
Charles Xavier's baddest crew is a bunch of Hitler youths who use German attack dogs rather than superpowers. Just watched it again for maybe the fifth time and I still get nervous for the punk band that walked into the wrong green room at the wrong time.
18.
Kubo and the Two Strings
"If you must blink, do it now' warns the one-eyed protagonist of Laika's latest masterpiece. But why would you ever want to look away from the acclaimed studio's most spell-binding film, that tells an epic tale rooted in horror and Japanese samurai folklore.
17.
Blood Father
Because I'd rather watch a bearded, tattooed Mel Gibson blast holes in his enemies than make movies about pacifists. Boring! Plus this movie has Erin Moriarty, who is...well, she's kindof amazing.
16.
Moana
Dwayne Johnson plays a demigod whose muscle tattoos have lives of their own. In other words, it's a biopic.
15.
Fantastic Beasts and Where to Find Them
I didn't realize how much I missed J.K. Rowling's wizarding world until the launch of this magical new series of movies. Now you can't pull me away. And someone needs to figure out how to breed Nifflers into existence!
14.
Kicks
Despite the title, Justin Tipping's genre-breaking "Bicycle Thief In Da Hood" film is about more than sneakers. Through creative, trippy visuals that add a sci-fi twist to the urban drama, Tipping and breakout star Jahking Guillory explore how far a person will go to reclaim their self-worth.
13.
American Honey
At this point, Andrea Arnold should be put in charge of discovering all new young actresses. Sasha Lane is yet another of the director's tremendous finds, and like Katie Jarvis before her she brings a volcanic presence to what could have been a traditional coming-of-age narrative.
12.
Loving
In a year dominated by movies dealing with race,
Loving
shines thanks to Jeff Nichols' sensitive storytelling approach. Paired beautifully with Joel Edgerton and Ruth Negga's subtle, lived-in performances, this is a film that sets out to bring people together, not drive them apart.
11.
Elle
The ballsiest movie of the year finds Paul Verhoeven toying with our ideas of sexuality and power. Paired up with the always-amazing Isabelle Huppert, Verhoeven has never been more provocative, which is exactly how we want him.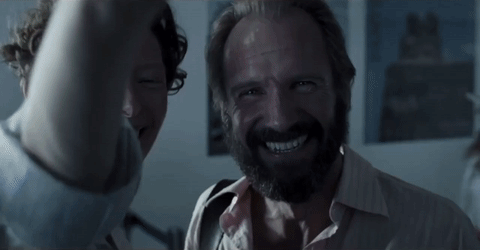 10.
A Bigger Splash
Luca Guadagnino serves up another sumptious adult drama dealing with love, sex, and the dangerous temptation of nostalgia. All I wanted to do was hang out with these four complicated, messed up people, and maybe dance free in the wild like Ralph Fiennes.
9.
The Neon Demon
Mean Girls to the one billionth power, Nicolas Winding Refn's gorgeous Hollywood horror is basically the reason gifs exist.
8.
Moonlight
Barry Jenkins better not make us wait that long for a movie again.
Moonlight
tells a story rarely seen, that of a gay black man's coming to grips with his sexuality, with all of the care and sensitivity it deserves. I think it has the impact to directly impact more lives than any other movie in recent memory.
7.
Deadpool
Ryan Reynolds and the R-rated Merc with a Mouth basically out X-Men'ed the X-Men. They'll find a way to put him in every X-Men movie from now on until we're sick of it, just like they did in the comics.
6.
Captain America: Civil War
Sometimes I just need a movie that feeds my hungry fanboy soul. I could care less about the whole superhuman registration subplot. Just more punching, more heroes punching! More Black Panther! More Spider-Man! More more more!
5.
Hell or High Water
Stupid me for thinking screenwriter Taylor Sheridan couldn't match the heights of
Sicario
. His lean yet muscular neo-Western is a tale of loyalty, poverty, and desperation, wrapped in the kind of crime thriller the Coen Brothers used to make with regularity. I haven't like Chris Pine this much since...ever, and may never again.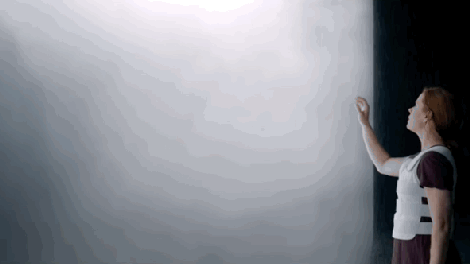 4.
Arrival
A thinking person's sci-fi film, touching on everything from language to time travel,
Arrival
is director Denis Villeneuve showing his cinematic dexterity once again. How is this the same guy who directed
Prisoners
and
Enemy
?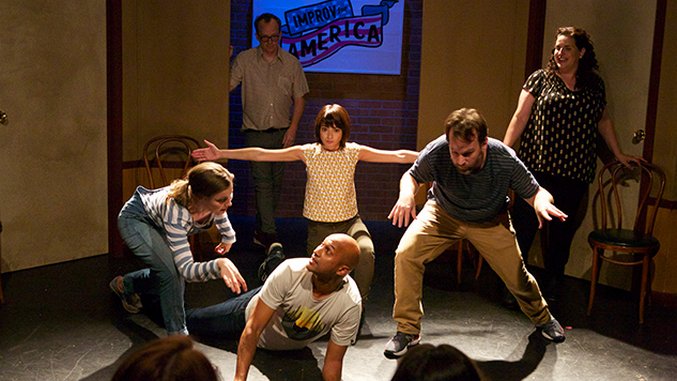 3.
Don't Think Twice
A hilarious and painfully honest portrayal of the improv comic's creative successes and failures,
Don't Think Twice
has a perfectly-selected ensemble to bring that story to life. It also has Gillian Jacobs in overalls, which is pretty much my favorite thing.
2.
La La Land
Literally was #1 until about 5 minutes ago! Damien Chazelle marries his obvious love for the past with respect for the present in this classic tale of Hollywood dreamers looking to make it big. From the brilliantly choreographed opening number to the bittersweet finale,
La La Land
takes you on a heart-swelling romantic journey, made all the better for starring the irresistible Emma Stone and Ryan Gosling.
1.
Rogue One: A Star Wars Story
I fought the urge to go with such an obvious choice. Really, I did! But then I came up with a simple formula for why it had to be this way. My time is precious. Seeing any movie in theaters more than once almost never happens. I've seen 'Rogue One' now three times, with tickets purchased for a fourth. I can't get enough of the most serious
Star Wars
movie since
The Empire Strikes Back
, which strips away all of the fantasy and Jedi mysticism for a war movie with real human stakes. Given all of the doubt that surrounded Gareth Edwards for months, he was able to pull off a seamless spinoff that only enhances our love for the original trilogy, and he did it using almost entirely brand new characters. Bravo for making me love
Star Wars
that much more.