Paul Dano, who was last seen riding the farting corpse of Daniel Radcliffe in
Swiss Army Man
, is in talks to star in the hitman flick,
The Englishman
. Directed by German filmmaker Edward Berger, who has been behind episodes of hit series Deutschland '83, the story finds Dano as an ambitious Stasi officer who is offered a promotion if he can take down and unmask the infamous hitman known as "The Englishman". No word on when this will shoot but it will come after Dano finishes up his directorial debut,
Wildlife
. [
Deadline
]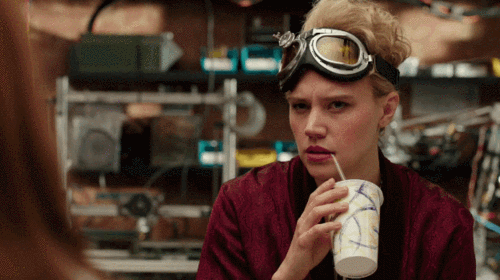 It's been a mixed bag of a few months for Kate McKinnon. She's earned praise (and Trump scorn) for her constant portrayal of Hillary Clinton on
SNL
, while her offbeat role in
Ghostbusters
proved divisive. Now the
Office Christmas Party
star is moving on to her next big screen project, an adaptation of
The Lunch Witch
for Amblin Entertainment. Directed by Clay Katis (
Angry Birds
) and based on Deb Lucke's children's book, the story follows Grunhilda, a school lunch lady with icy magical powers who delights in scaring the students until she befriends a girl in need of help. This will be McKinnon's first centerpiece role by the sound of it, and if it's a hit you can bet on plenty more of them. [
THR
]
The Hateful Eight
's Walton Goggins makes for an awesome bad guy, which bodes well for the
Tomb Raider
reboot because he's just been named its villain. He'll square off against Alicia Vikander who plays the iconic video game adventurer Lara Croft. What tombs she'll be raiding are unclear because details are being kept secret, but if it means she'll have to go through Goggins it should be a lot of fun. The crazier his character the better.
Tomb Raider
opens March 16th 2018 with Roar Uthaug directing. [
Variety
]