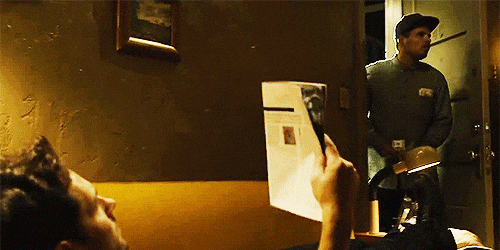 How's this for a starring trio? Michael Shannon, Chris Hemsworth, and Michael Pena. Two out of those three are part of the Marvel Cinematic Universe, the other was friggin' General Zod. They'll be playing heroes of a different sort in
Horse Soldiers
, which has just added Pena to the cast. Count me in.
This is a project Jerry Bruckheimer has been shepherding for a while, but it
really got moving once Shannon joined last month
. Based on the Doug Stanton book and directed by Nicolai Fuglsig, the film tells the true story of a Special Forces horseback unit and their untested captain that battled the Taliban in Afghanistan mere weeks after 9/11. Pena will play play Diller, a West Virginia native described as having a temper that gets the best of him. But he shows bravery when leading a group into dangerous terrain to cut off the Taliban's supply line.
So this one's shaping up to be pretty awesome. The only question mark is Fuglsig, who will be making his directorial debut.