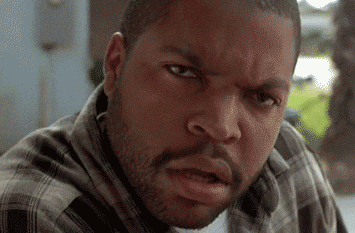 Ice Cube's transformation from the guy who led N.W.A. and a group called the Lynch Mob into a warm and fuzzy family-friendly actor completed years ago, we know that. But it gets solidified even more today with news that he is teaming with Disney and
Hamilton
director Thomas Kail on a modern musical adaptation of Charles Dickens'
"Oliver Twist"
.
Cube is really spearheading this project, taking on a producer role, co-writing the script with Jeff Kwatinetz, and starring in the role of Fagin, adult leader of a band of child pickpockets which includes the young orphan, Oliver Twist. And this being a musical it will cross multiple genres including hip-hop, much like
Hamilton
does. Kail most recently directed Fox's
Grease Live!
, and I wouldn't be surprised if some of the stars of that broadcast end up here, too.
Disney previously adapted Dickens' novel into the 1988 animated film,
Oliver and Company
, which was about stray alleycats. So I guess this falls into their stable of live-action remakes, although I doubt this one will feature four-legged felines. [
THR
]